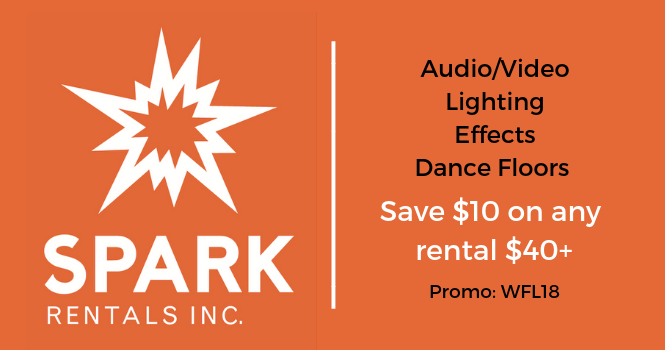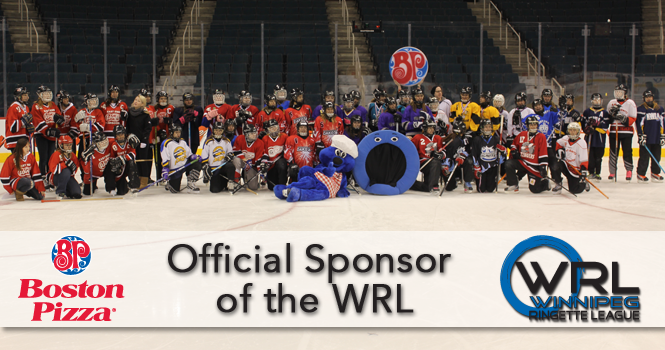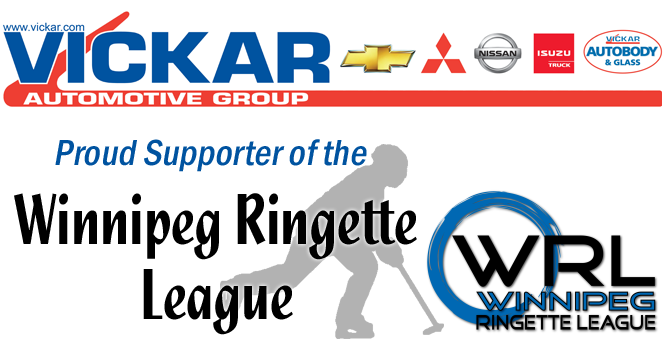 "A ring on or touching the blue line is simultaneously in both of the zones bounded by that line and is playable by all eligible players."
When the ring is on or touching the blue line, nearly any player may play the ring and carry it into either zone. The player who last touched the ring may only carry the ring back into the zone where they last touched it, or they can tap the ring to pass it into the other zone.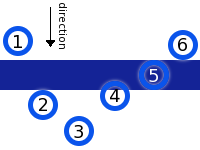 In the image above, the player who last touched the ring may only shoot or pass rings 1,2,4,5 or 6 into the next zone. They may not play ring 3. Any other player may carry rings 2,4,5 & 6 into either zone, and can play rings 1 & 3 normally.
Source: Official Rules and NOCP Rules Supplement
Winnipeg Ringette League announces that due to COVID-19 code red restrictions that the 2020/21 season has been cancelled for league play. The safety of our athletes, bench staff & fans is paramount and to move forward in these uncertain times would be contrary to our core beliefs of safety. Ringette programming continues to be planned for this winter by the Local Associations and Ringette Manitoba, in compliance with Provincial Heath Restrictions
Play Safe
WRL Council
Due to the ongoing concerns of the Covid Pandemic, Winnipeg Ringette League will not be scheduling any league games for the month of December 2020.
Due to the COVID-19 global pandemic, the Winnipeg Ringette League, through an abundance of caution and following the lead of Ringette Canada & Ringette Manitoba, will be suspending all operations effective immediately and until further notice. The health of our athletes, volunteers and fans is paramount and we will be deferring to Health Canada for further updates. This will include the suspension of all meetings which have been scheduled both at Sport Manitoba and other venues.
July 2021
s
m
t
w
t
f
s

1

2

3

4

5

6

7

8

9

10

11

12

13

14

15

16

17

18

19

20

21

22

23

24

25

26

27

28

29

30

31
Standings
Weather