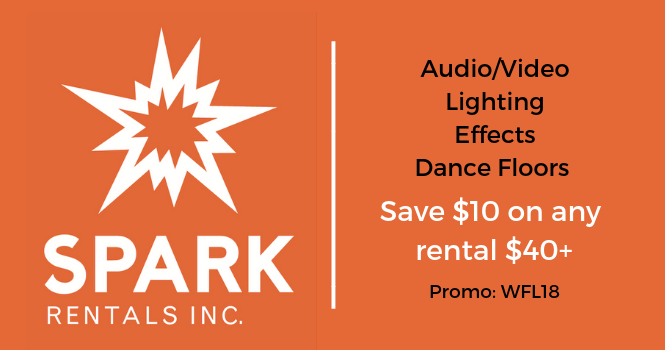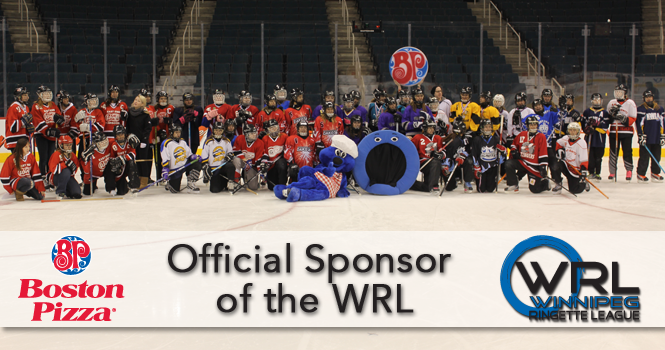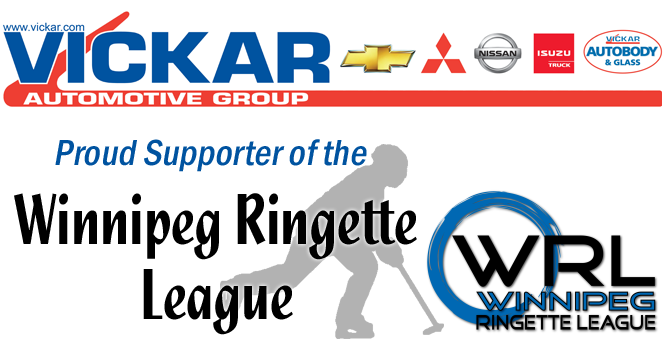 "A ring on or touching the blue line is simultaneously in both of the zones bounded by that line and is playable by all eligible players."
When the ring is on or touching the blue line, nearly any player may play the ring and carry it into either zone. The player who last touched the ring may only carry the ring back into the zone where they last touched it, or they can tap the ring to pass it into the other zone.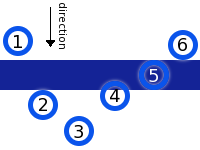 In the image above, the player who last touched the ring may only shoot or pass rings 1,2,4,5 or 6 into the next zone. They may not play ring 3. Any other player may carry rings 2,4,5 & 6 into either zone, and can play rings 1 & 3 normally.
Source: Official Rules and NOCP Rules Supplement
traceywoz@me.com

From Ringette Manitoba Website:

Ringette Manitoba is pleased to announce to its members that the Province of Manitoba has approved Phase 3 of the Return to Ringette (RTR) Plan – Version 1.

The approval of Phase 3 will allow sanctioned programs to safely resume, following the protocols set by Ringette Manitoba. This means that our Members will be able to resume on-ice, sanctioned activities as of September 1st, 2020 – subject to compliance with current health and safety standards in Manitoba and Ringette Manitoba's Return to Ringette plan.

Any associations wishing to begin prior to this date are required to submit a request in writing to Ringette Manitoba.

Ringette Manitoba continues to work closely with Ringette Canada, Sport Manitoba, and the Province of Manitoba and we look forward to announcing the approval for Phase 4 of the RTR plan in the near future.

Ringette Manitoba remains committed to providing resources and assistance to all our local associations as they begin to navigate their return to the ice. Members are encouraged to contact their Local Associations for registration information.

The Return to Ringette Plan has five phases

Phase 1 (March 12th, 2020) – Suspensions of all Ringette Manitoba Activities & Events
Phase 2 (began June 1st, 2020) – online meetings, all in-person activities continue to be non-sanctioned, must maintain 6ft of distance between all participants
Phase 3 (approved August 19th, 2020 and will begin with sanctioned activity starting on September 1st, 2020) – on-ice skill development (no checking), drills, team tactics, online clinics, limited regional travel (no carpooling)
Phase 4 (subject to approval from the Province of Manitoba) – games (pods & squads), modified rules game play, limited travel (carpooling permitted)
Phase 5 (subject to approval from the Province of Manitoba) – regular season competition, Come Try Events, tournaments, provincial travel

The Return to Ringette Plan was developed by Ringette Manitoba after consulting Sport Manitoba, Ringette Canada, other Manitoba Provincial Sport Organizations, the City of Winnipeg's Arena Sport Working Group, and various health authorities and submitted to the Provincial Government. The Return to Ringette plan incorporates the current requirements outlined in Stages 1 – 4 of the Government of Manitoba's Restoring Safe Services Plan, health and safety guidelines from Ringette Canada, and programming, registration and sanctioning for Ringette Manitoba.

Part of our commitment includes an ongoing and regular review of our RTR protocols based on the latest recommended COVID-19 health precautions, which will help to enhance the positive ringette experience under the province's health directives.

To be proactive in the preparations to return, Ringette Manitoba and the Associations are engaged in collaborative planning. As each region and association has unique challenges, Ringette Manitoba will work with each Association to assist with their return plans within their facilities.

Ringette Manitoba has striven to be a leader in developing a Return to Ringette Plan that seeks to get people participating in sport and recreation in the safest possible manner during this pandemic. We recognize that this is a frustrating and challenging time. However, through patience, we look forward to returning to the ice for all of our members this season.

The reopening of arenas in Manitoba begun as of June 1, 2020 as facilities were able to open along with Phase 2 of the Manitoba Restoring Safe Services plan.
See the latest eligibilty available for the COVID-19 vaccine!
https://news.gov.mb.ca/news/index.html?item=52137&posted=2021-08-16
WRL SAYS "2 + 2 = RINGETTE"
The safety of our players and fans is paramount and as such the Winnipeg Ringette League will require all U14 and up players/ bench staff/ volunteers to be fully vaccinated.
Any player/ bench staff/ volunteer not fully vaccinated must produce a negative PCR Covid Test taken within 72 hours before the individual may participate in any Winnipeg Ringette League activity.
More Details to follow.