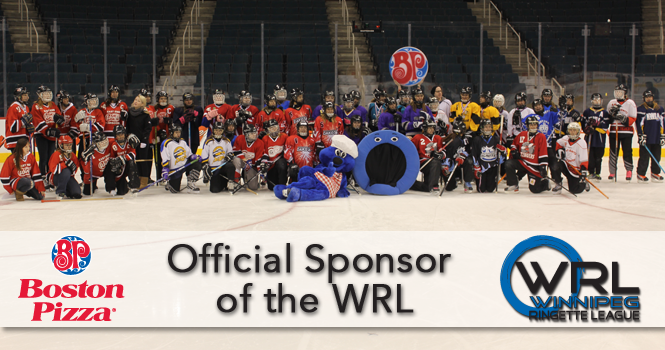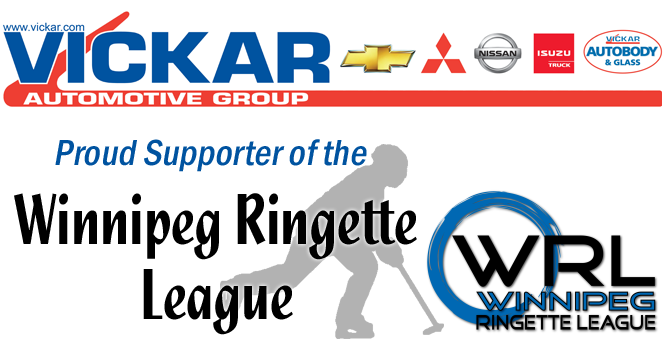 Only the goalkeeper or the acting goalkeeper (AGK) may legally play any ring that is on the goal crease line or entirely inside the goal crease. Alternately, neither the goalkeeper nor the AGK may move a ring into or onto the goal crease when it is entirely outside of the goal crease.
If either of these rules are broken, play is stopped and the ring is given to the non-offending team.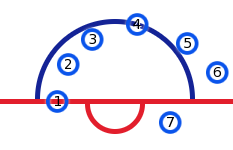 In the above image rings 1-5 may only be played by the goalkeeper. Rings 6 and 7 may be played by any player, but the goalkeeper may not bring the ring inside the crease.
Source: NOCP Rules Supplement & Ringette Canada Official Rules
U14A
Fastest Skater (Time)
Eastman -
Bella Peterson-Magura 19.55 Seconds
Fastest Skater (Speed)
River East -
Marika Ploegman 56.3 Km/h
Hardest Shot
Eastman -
Scarlett Hyde 82 Km/h
Goaltender Challenge
River East -
Amira Pateman - 7/8
U14B
Fastest Skater (Time)
Portage Thunder
Casey Moffit 20.18 Seconds
Fastest Skater (Speed)
Portage Thunder
Rae Gillespie 58.1 Km/h
Hardest Shot
Portage Thunder
Sienna Hunter 83 Km/h
Goaltender Challenge
McDonald Wildfire-
Eastyn Beach 6/8
East End Wings-
Averie Wright-Carslson
U16A
Fastest Skater (Time)
NWRA
Eve Kubesh 18.58 Seconds
Fastest Skater (Speed)
BVRA Blaze
Sarah Beatty 59.0 Km/h
Hardest Shot
BVRA Blaze
Kacie Sawatzky 86 Km/h
Goaltender Challenge
NWRA
Liz Maxwell 6/8
U16B
Fastest Skater (Time)
Interlake Stingers
Alijha Krahn 19.38 Seconds
Fastest Skater (Speed)
SJRA Boom
Rya Tovell-Millar 64.9 Km/h
Hardest Shot
Portage Thunder
Ally Gates 84 Km/h
Goaltender Challenge
SJRA Boom
Amy Brennenstuhl 6.5/8
Still looking for the winning 50/50 ticket from the all-star games & skills competition. It's a blue ticket #
501719

$325.00 Give Away Check your pants, purse, socks someone has it. Email: mediarelations@winnipegringette.com if you have it
Blue 50/50
501719
$325.00 Give Away
Winner: Still unclaimed
Orange
Boston Pizza
Dinner for 4
135634 Uri Marchenko - Winner
135645 Bronwyn Dobson - Winner
If you have the winning ticket email mediarelations@winnipegringette.com
U10 A1

Rage

Interlake Stingers Bennett

BVRA Blaze - Dunford

BVRA Blaze - Hawthorn

Lorette Royals

U10 A2

BVRA Blaze Sutherland

Wildfire Team Matthies

SWRA Fury - Funke

SWRA Fury - Harrison

Springfield Lightning Storm

Springfield Ice Storm

Interlake Stingers Leferink

U10 A3

Steinbach Panthers

SWRA Fury - Wu

Wildfire Team Westra

Gateway

SJRA Boom

U12 A1

BVRA Blaze - Rodstrom

BVRA Blaze - Farkas

Springfield

Interlake Ignite

Lorette Royals

Rage

U12 A2

BVRA Blaze

Steinbach Panthers

Portage Thunder

SWRA Fury

Interlake Stingers

Wildfire Team Burjan (U10A1)

Beausejour Ringers

U12 A3

Rage

SJRA Boom

North Stars

Oxford Heights Blues

U14 A

BVRA Blaze - Gilkes

Eastman Heat

BVRA Blaze - Bannerman

SJRA Boom

River East

U14 B

Portage Thunder

Rage

Lorette Royals

BVRA Blaze

SJRA Boom

North Stars

U14 C

Interlake Stingers

SWRA Fury

Wildfire

East End Wings

U16 A

Eastman Heat

North Stars

SWRA Fury

BVRA Blaze

Wildfire

U16 B

Portage Thunder

SJRA Boom

Rage

BVRA Blaze

Interlake Stingers

Beausejour Ringers

SWRA Fury

River East

U19 A

Eastman Heat

BVRA Blaze

Interlake Ignite

SWRA Fury

U19 B

Park City West Wildcats

Rage

SJRA Boom

SWRA Fury

BVRA Blaze

Beausejour Ringers
Standings
Weather