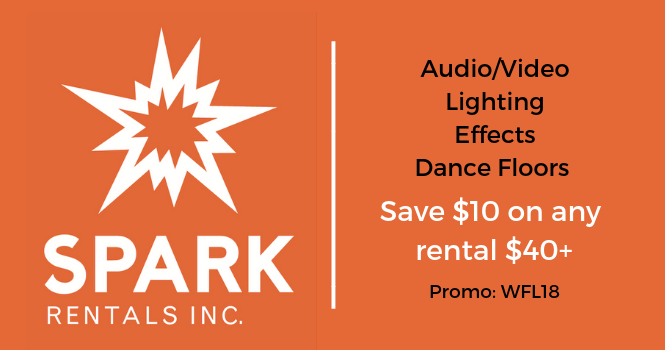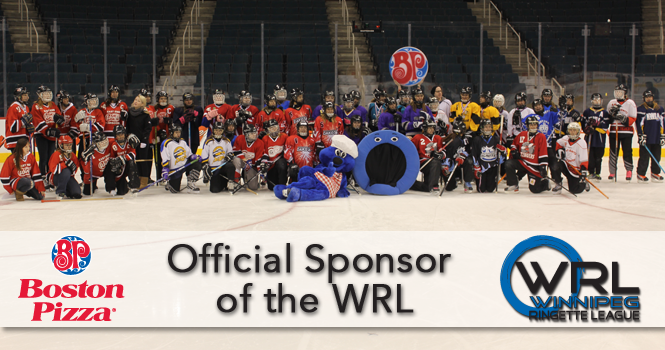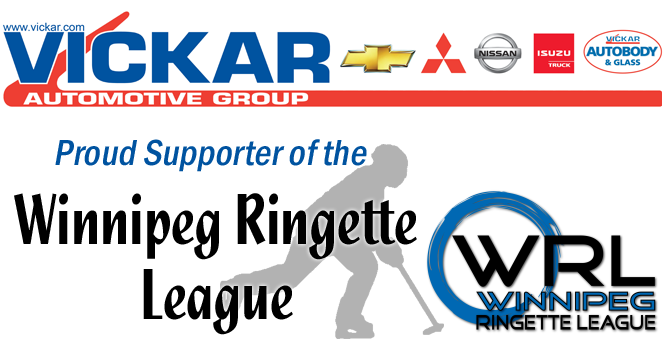 When an On-Ice Official is yelling "Play the ring" or "Sticks down" it is usually because there is an infraction occurring that is illegal, but has not yet caused a material change in advantage - and therefore there is no penalty to be called yet. (see The First Principle of Officiating).
Often this is due to using your body or stick to interfere on a play, or due to over enthusiastic checking that is getting too high - up near the hands, etc.
When you hear an Official calling these phrases out, consider what you're doing and pull back if you think you're at fault. If a material change of advantage does occur - you're likely to get a penalty.
traceywoz@me.com

AA tryouts begin in April and to prepare our athletes for this, the Eastman AA committee conducts a pre-camp beginning early April. Although we hope everyone attending does plan to proceed to the tryouts, the camp gives players a good look at the level and skill required and will be usefull in determining if the player is interested.
There are 8 sessions with 2-3 instructors for each session, likley 2 separate camps - dependant on ages of registrants.
Cost is $100 payable to "Eastman AA". Forward cheques to

Barry Hobday
Box 36 Dugald, R0E 0K0
Questions? Contact Barry at 204-444-4424

Schedule and Location:
Mitchell Arena March 31st to April 11th 2020.

lorette3on3@gmail.com

Lorette Ringette is proud to host our 8th Annual 3 on 3 Tournament.




Online Registration opens Monday, February 10 - 7am. Don't delay to register your team as loops have sold out in hours in past years!

April 2 - 19, 2020 at the Ile des Chenes Arena


Full details are posted on our website.

tarakg66@shaw.ca

BVRA Annual Spring 3x 3 tournament

April 5 - April 30, 2020

5 game guarantee. All games at St. Vital arena, Southdale, and Jonathan Toews Community Centre

Divisions will include R4U, U10, U12, U14, **U16/19 if enough enrollment. U14 players and up- we will try to schedule around AA tryouts. R4U & U10 may be combined- will be dependent on enrollment. U16/19 this is great tournament to condition before High School Ringette Tournament.

One friend request can be made (must be mutual). Every effort will be made to honour them, but they are not guaranteed.

Cost is $120.00 per player. Goalies are free! (goalies-bypass the payment section) Individual sign up only. No teams. Each player will receive a Jersey to keep. Please make sure when register- you have correct size indicated. There is no spare jerseys. You will not be able to access all size choices from phone, please register on computer or tablet.

Volunteer coaches for teams from all associations is greatly appreciated.

Great way for girls to meet others from different clubs!

For more information, please contact Tara at president@bvraringette.ca
The latest edition of Winnipeg SportsLife Magazine is at newsstands now. It tells the story of the Boston Pizza U19 all-star games and the Vickar Automotive Group U14 Skills Competition complete with photos, stories and results. The magazine is free and available at: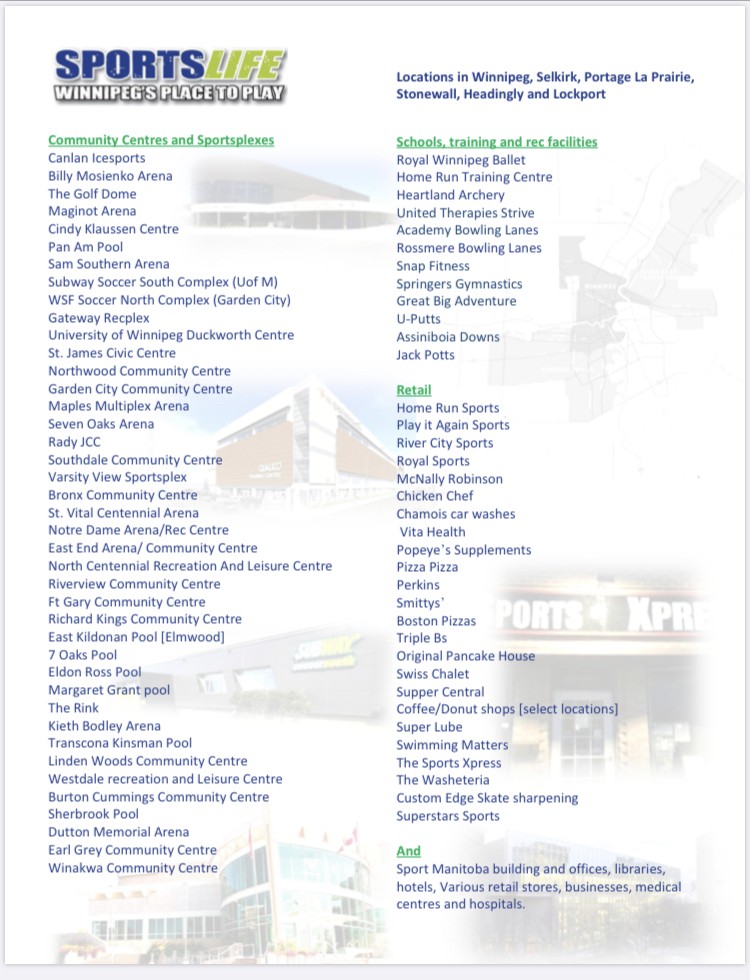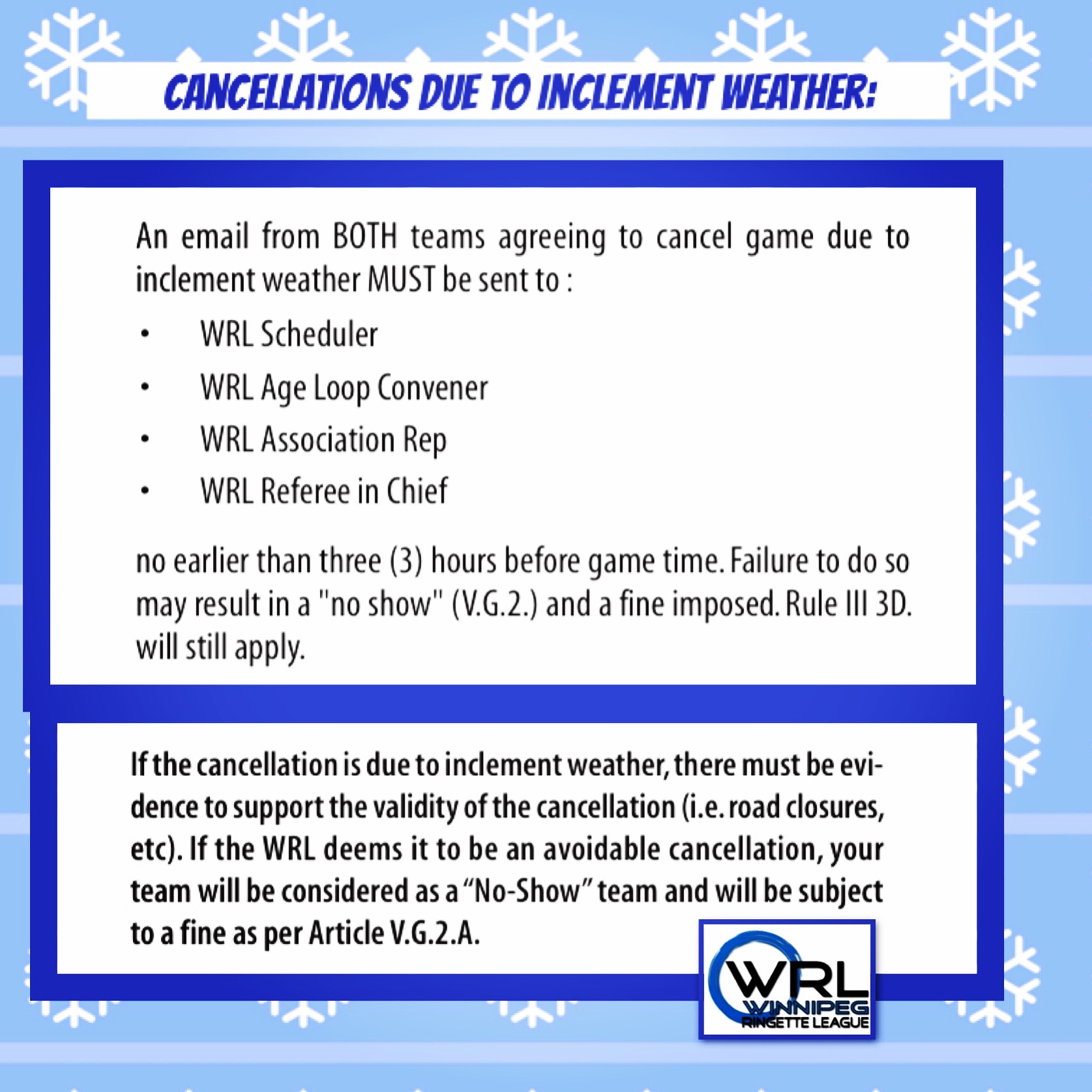 Winter in Manitoba! Reminder that the WRL does not cancel games due to weather. This is the teams' responsibility. Coaches please read your WRL 2019/2020 Rulebook - pages 16&17 for specifics on weather cancellations.
Standings
Weather