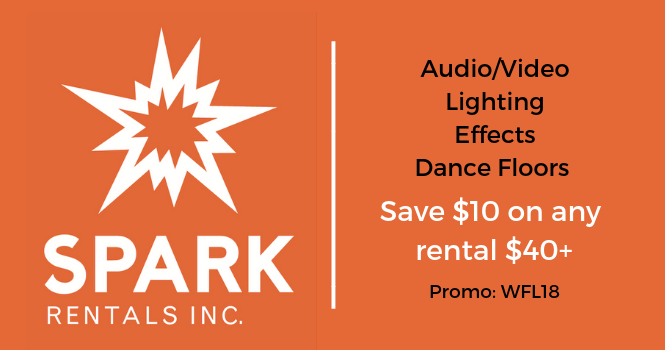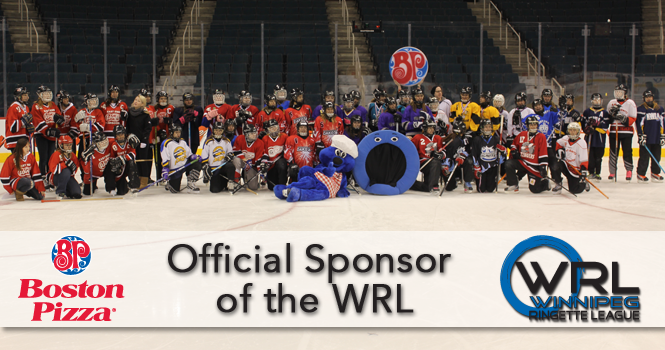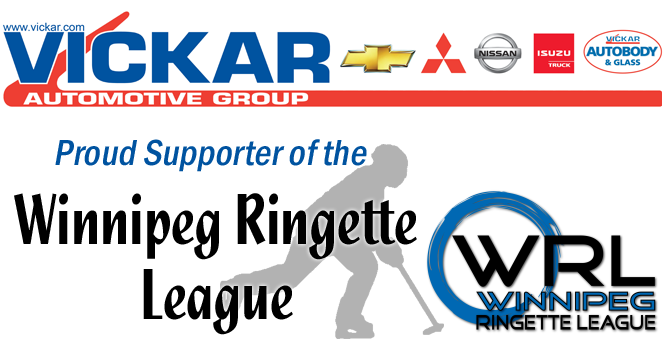 "The purpose of the playing rules is to penalize a player who, by reason of an illegal act, has placed an opponent at a disadvantage."
This principle is the fundamental rule of Officiating. Every penalty decision made by an an On-Ice-Official (whether to call, or not to call) is judged on whether there has been both: an illegal infraction as per the rule book, and a material change in advantage to one team.
The purpose of this principle is to ensure that the game progresses smoothly and so that it is not unnecessarily interrupted by the official's whistle.
Source: NOCP Participant Manual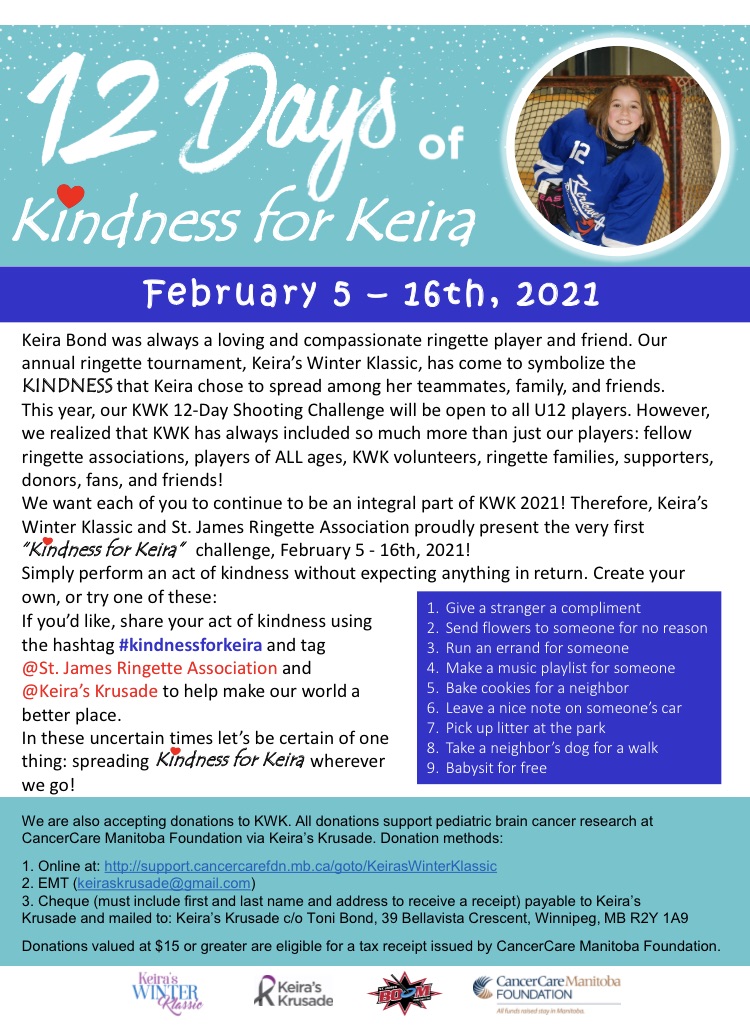 This year's Keira's Winter Klassic might look a little different, but there is still lots of fun to be had from Feb 5-16, 2021! 26 teams from across Canada are competing in a virtual 12-Day Shooting Challenge. There is also a 12 Days of Kindness For Keira event that is open to EVERYONE. The idea is to engage in as many acts of kindness as you can in these 12 days, without expecting anything in return. Let's all spread kindness as much as possible!
Winnipeg Ringette League announces that due to COVID-19 code red restrictions that the 2020/21 season has been cancelled for league play. The safety of our athletes, bench staff & fans is paramount and to move forward in these uncertain times would be contrary to our core beliefs of safety. Ringette programming continues to be planned for this winter by the Local Associations and Ringette Manitoba, in compliance with Provincial Heath Restrictions
Play Safe
WRL Council
Due to the ongoing concerns of the Covid Pandemic, Winnipeg Ringette League will not be scheduling any league games for the month of December 2020.